Model No. 1: Oversized Gatorboard
︎
Full Resolution Study
Information


Project Name
Model No. 1: Oversized Gatorboard
Location
Los Angeles, California

Status
Built, 2019 - Temporary

Project Team
Ryan Tyler Martinez
Cody Carpenter
Mahzah Changalvaie

Fabrication
Matthew Corbitt
Gregory Dulgeryan

Medium
wood, paint, polystyrene foam
There are construction document sheets that are specific for building. Take for example reflective ceiling plans (RCP), interior elevations, millwork details, furniture or fixture layouts, equipment schedules, stair details, restroom plans and elevations, amongst others. This project looks specifically at interior elevations because of their relationship to the most common type of architectural representation – exterior elevations, plans, and sections – the representation between graphic sheets and objects start to blur. Instead of making a graphic sheet that represents an object, can we make an object that represents a graphic sheet? The translation from graphic to object and object to building is brought to the forefront of this investigation by trying to maintain the characteristics of the graphic while doing so at a full-scale resolution.

Exterior Elevations and Plans from Interior Elevations



1" = 1' Gatorboard Model



Full Resolution Studies (FRS) are too big to be a model but small enough to fit in a room. Unlike a mockup, the FRS is not a small chunk of a larger piece. The study is the project. They consist of 1:1 details and building elements like doors, windows, stairs, roofs, walls, colors, materials, etc. The other elements are graphic and didactic such as hatches, patterns, lines, dashes, and dots. There are two attempted goals for a Full Resolution Study. First, to understand and resolve the translation from a graphic sheet with color and 2D linework into a physical 1:1 object while trying to maintain as much graphic information on the object as possible. The second being a conceptual relationship to the work by understanding the translation from a graphic sheet to a model to a full-scale study and trying to maintain similarities between the three. In this project, a model made from gatorboard was used.


Model 1 is a Full Resolution Study. Its peak is just above 12'-8". It is made mostly out of 2x8 wooden studs, .369" sheets of particle board, and weighs just under 3,500 pounds. Its surfaces have been painted with color, rubbed with line work through the use of a CNC machine. The wooden framing is hidden by a 1" thick trimming of polystyrene foam. The relationship to the model is both literal and abstract. Color, thickness, and apertures are rendered slightly different. The proportions, composition and slip-and-slide detailing are the same. What is most important about Oversized Gatorboard is its relationship to the graphic sheet and physical models and it's translation in scale and representation.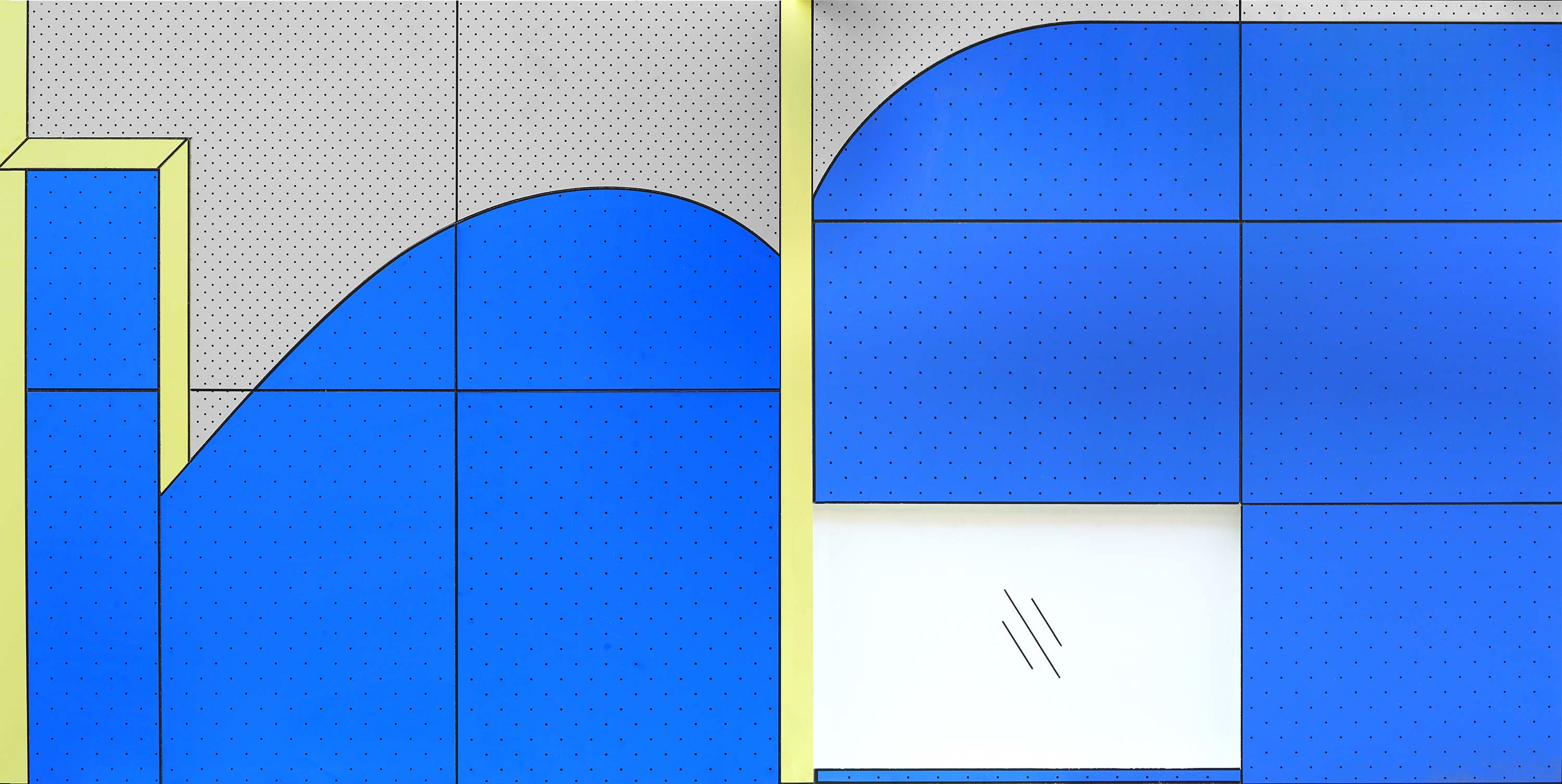 Photograph of elevation


Photograph of elevation
Photograph of elevation

Photograph of elevation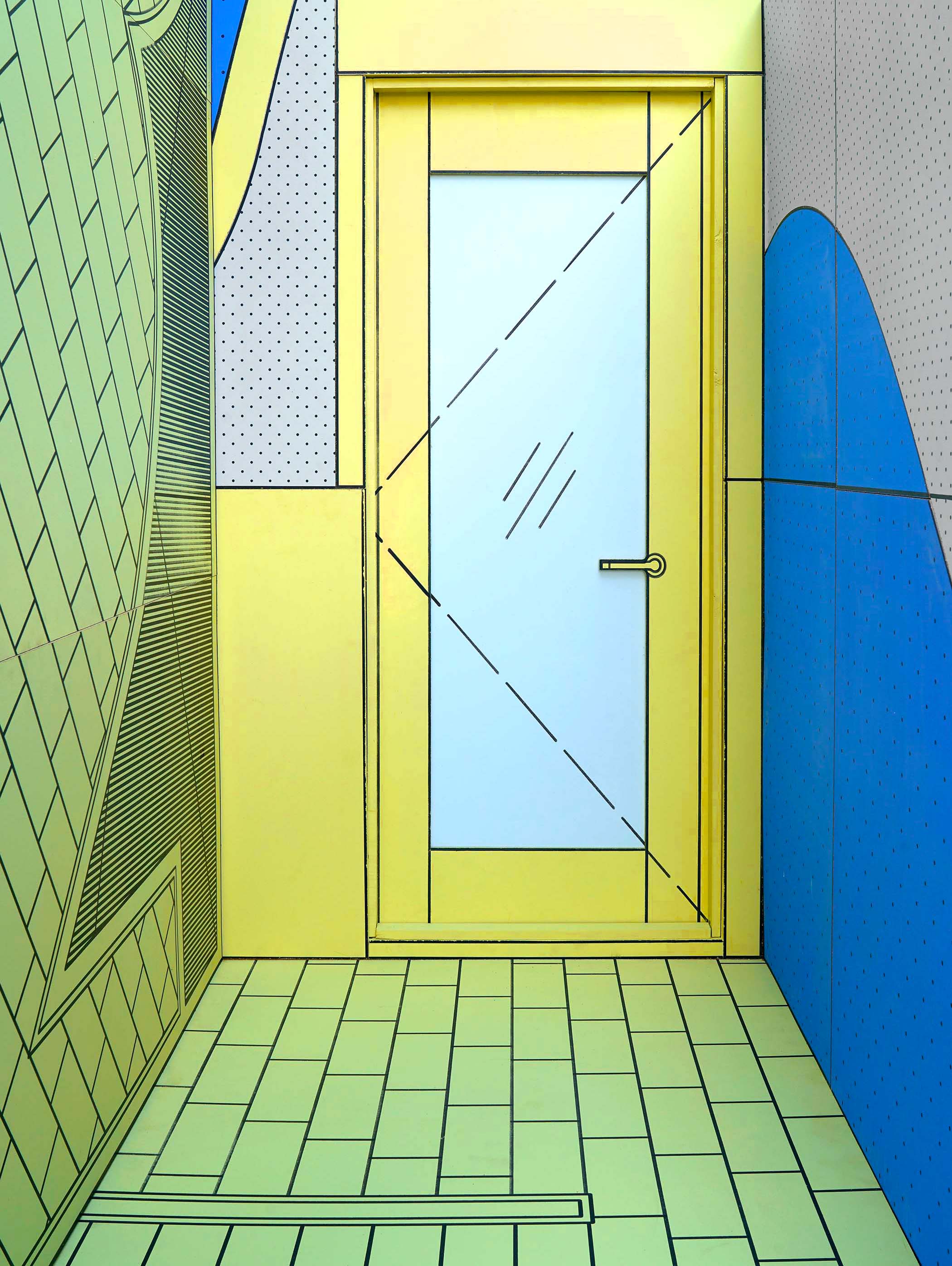 Close up of door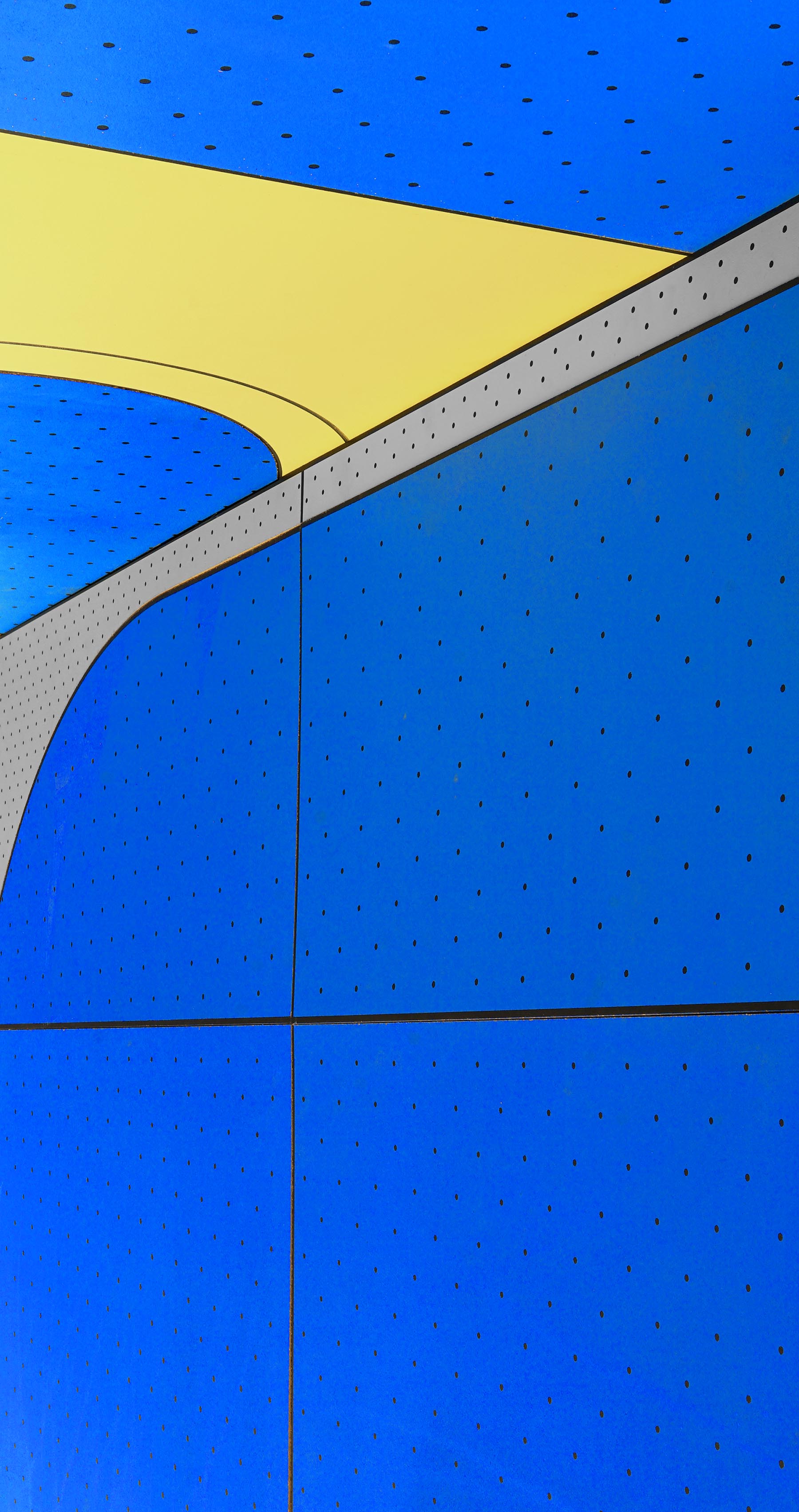 Timelapse of construction